Welcome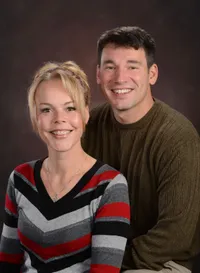 Everyone goes through life's ups and downs. At times life can seem wonderful while at other times life can be confusing, challenging, or even painful. We have a passion for helping families, couples, and individuals find a deeper understanding of themselves and their relationships. We are trained in a variety of family therapy models and have also received specialized training in Advanced Emotionally Focused Couples Therapy, Sex Therapy, Anxiety, PTSD, Autism, Chronic Pain, Weight and Health Issues, Eating Disorders, Complex Trauma, and more.
We ourselves have been married since 1994, are parents, and have experienced the challenges and joys that life brings too. We enjoy working collaboratively with those who share their stories with us. If you are curious about counseling, and whether or not it may be the right choice for you or your family, we would like to invite you to visit us and discover the answer for yourself.
Our services are provided from Osceola WI, and Online.