Specialized treatment for pornography addiction, sexual compulsivity, relationship addictions, and love addictions
We provide counseling for couples, individuals and their partners who are looking to build healthy sexual relationships and find healing from betrayal and loss of trust. Whether it be infidelity, multiple affairs, secret sexual behaviors, compulsions or broken trust, we are specialized to walk along side of you through your healing journey. Both William and Heather are trained in sex addiction. Heather is also a sex therapist and CCSASI certified. If you or someone you love struggles with problematic sexual behavior, we provide therapy for both the client and their spouse.
It is common for the spouse of the client to report trauma symptoms very similar to that of PTSD. These symptoms often occur after one finds out about the sexual behavior or the incident. We both strive to provide a safe place for both you and your partner heal. We recommend that in order to receive complete relational healing, for both partners, that they seek out counseling with a licensed mental health professional trained in sex addiction.


If you are not sure if you are struggling with problematic sexual behavior or sex addiction, ask yourself the following:
Do you lie about or hide your sexual fantasies, urges or behavior from your partner?
Does your behavior, urges, or sexual fantasies create shame or self loathing in your life?
Have you ever missed work, or other important engagements due to your behavior, urges, or sexual fantasies?
Do you use sexual behavior, urges, or fantasies to escape or feel a release after stressful situations?
Do you use sexual behavior, urges or fantasies when your anxious, depressed, bored, hurt or irritable?
Have you tried to stop (pornography, sexual massage, chat rooms, cheating, prostitution, strip clubs and other ways of acting out) but find yourself unsuccessful in your efforts?
Have you found excessive time given to or lost, due to these urges, fantasizing, planning for or acting upon them?
Have your behaviors or urges impacted your home life, workplace or other relationships in a negative way (threat of separation, divorce, loss of job, loss of relationships or accusations of sexual harassment)?

If you answered yes to any of these questions you may have a problem that could benefit from therapy.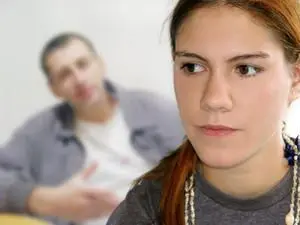 We do not treat sexual offenders, that is something outside of our area of expertise, but we do work with their spouses and the victims of these offenses.