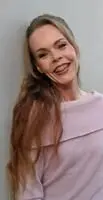 About Heather

Heather is a WI and MN Licensed Marriage and Family Therapist, and is a Sex Therapist. She holds a master's degree in Marriage and Family Therapy, completed all requirements to be a sex therapist through U.W. Stout, is a Certified Trauma Professional, Certified Sex Addiction Specialist, Certified Dialectical Behavioral Therapist, and is trained in Medical Family Therapy. She has specialized training in EMDR, Emotionally Focused Therapy for couples, AIR Network Therapy, Medical Family Therapy, chronic pain, insomnia, trauma, sex addiction and spent a year interning at the Emily Program providing outpatient therapy for eating disorders. Other areas of interest include: professional issues, relational issues, depression, ADHD, anxiety, anger issues, adjustment issues, transitional issues, communication issues, divorce, spiritual abuse, veterans' issues, bullying and grief.
My Philosophy in Therapy
I believe that our greatest triumphs in life often come from turning our weaknesses into strengths. Sometimes our experiences can be very difficult, but with hope and perseverance I believe we can overcome these difficulties and become better because of them. I can honestly say that my own experiences have helped define the person I am and have given me the ability to relate to others in a more empathetic and non-judgmental way. I am convinced that we all have something to teach, and something to learn from each other. I love working with others and walking alongside them through the healing process. I also enjoy learning and growing from my clients knowledge and experiences.
I personally have a strong Christian faith, and have seen the healing power of prayer through the Lord Jesus. I also believe that each of us have been given the freedom to choose our own beliefs and way of life. Having worked with people from different cultures and spiritual paths, I know that Christian therapy may not be desired by everyone. I believe that faith is a personal choice and that no one should be pressured or coerced. I want each individual that I work with to feel comfortable choosing whether or not faith is a part of his or her therapy.
Specializations
Couples Therapy: I specialize in Emotionally Focused Therapy for couples. Research has shown that EFT is effective with 70% of the couples who use it. EFT focuses on what each individual needs to feel a strong relationship with their partner. Using EFT, couples learn to identify relational patterns and learn how the past effects their present emotions, way of thinking, and behavior in their relationship. EFT empowers couples to identify their problems and provides them with the tools they need to improve their relationship. Working in this way, couples can have hope, even when a relationship has become quite difficult. I've seen couples who were at the point of giving up turn their relationship around and find insight and healing through the EFT process.
Sex Therapy: I am a trained sex therapist and specialize with all sexual concerns that arise for couples or individuals. Some of the common concerns I see are: desire issues, arousal issues, sexual pain, sexual functioning, connection and satisfaction.
Sex Addiction, and Problematic Sexual Behavior:
I specialize in treating those who struggle with sexual behaviors, urges and fantasies that have been difficult to stop or have impacted them, or someone else, in a negative way. I also treat the partners, of sex addicts, who are trying to cope with a loved one's recovery and their own trauma/betrayal issues in these areas.
Trauma, Grief and Loss: I am certified as a trauma professional, trained in Internal Family Systems Therapy, Adaptive Internal Relational Network Therapy and EMDR. I have experience with individuals and families who have endured hardships ranging from the loss of a loved one to being a victim of torture. Reactions to trauma can vary widely from one person to another. People have different levels of stress they can endure before that stress begins to show up in their daily lives or interfere with their relationships. No matter what the effects and stress of trauma are, I am committed to walk alongside you and help you take the power away from the past. Taking away that power allows you to begin to sense a new peace and start to improve your quality of life.
Eating Disorders: I specialize in working with people who have eating disorders. I trained at the Emily Program in St. Paul for a year, and provided outpatient and group therapy to families, couples, and individuals who were struggling with body image, over eating, anorexia, bulimia, excessive exercise, and other food related issues. Battling an eating disorder can be a lonely experience, made worse by the constant expectations that the media promotes about health and image. I help clients overcome their issues with image and food, and also encourage other family members to assist their loved ones during recovery.
Medical Therapy : I am a Medical Family Therapist, trained at Rochester Medical University. I work collaboratively with patients and their chosen "team", helping them improve their quality of life while dealing with issues such as chronic pain, depression, anxiety, and other chronic illnesses. A team generally consists of a person's chosen doctor, dietitian, physical therapist, chiropractor, or others the client chooses to help them maintain and increase their physical and mental health. Research shows that patients who seek out a mental health professional while being treated for a chronic medical condition show decreased symptoms, have shorter recovery times, and have longer periods without relapse. As a medical therapist, I believe that the areas of medicine and mental health are interconnected, and that a person can experience more benefits with a holistic mind and body treatment.
Chronic Pain: I specialize in helping people manage and even overcome chronic pain. Chronic pain can be exhausting, but it doesn't have to be. Since everyone's ability to tolerate pain varies from person to person, I will personally assist you in a treatment plan that's best for you.
Insomnia: I specialize in sleep issues. I do not work with medical issues pertaining to sleep but am trained to help those who find it difficult to fall asleep and stay asleep without waking multiple times throughout the night.